The finest cleaners who take care of your Vinyl Floor Cleaning in Cherrybrook- It is Franklean!
Learn more about Vinyl Floor Strip and Seal in Cherrybrook
It is but natural for the floors to get dirty soon and fast. It just cannot be helped and no matter what care is given since the floors are where people walk on and supposing you have pets, then they are also running around and moving from the outdoors to the indoors often. The same holds good for kids at home too. So, all in all, the floors get filled with dirt, grime, and are stained, and all too dirty in a short time. This is why the cleaning and washing of the floor become imperative and it should be undertaken frequently and in a timely manner. Because a dirty or stained floor is not easy on the eye and it can be a major put off too.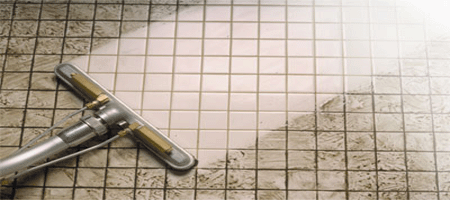 As is apparent, there are many different types of flooring and floors out there. And each looks different and reacts differently to high traffic usage and if it gets dirty then And therefore determining the approach to cleaning the different floors is also different. The processes and the way to go about cleaning the floors also vastly vary. If the right technique is not adopted, then you may end up damaging the floor. And in relation, if you are having vinyl floors in your residence or workplace, then just to enlighten you about the same and how expert cleaners undertake vinyl floor cleaning in Cherrybrook is shared here.
To help in the regular clean and wash routine of floors and with a service operation extended to the Cherrybrook and Sydney, NSW neighborhoods during an emergency or regularly and whose price is cheap and reasonable would be Franklean Carpet & Tile Cleaning in Cherrybrook.
The Vinyl Floor Strip and Seal in Cherrybrook Service
If you are looking at understanding what an vinyl floor strip and seal in Cherrybrook is all about, then the lowdown on this would be on the lines of what is shared here.
The existing sealing or seal from the floor is stripped and then it is followed by a round of floor sealer being coated on to the vinyl flooring so as to make sure that the floor sealing work is complete and taken care of.
Here's what vinyl floor stripping is all about!
The type, finish or material used in the flooring is immaterial. That is not what it is. Irrespective of the flooring and the different types and materials it comes in, if a round of floor stripping must be done, then all that it indicates, or the process followed is thus. Existing old wax is carefully removed and along with that, any residue, grime, stains and dirt that is embedded in it is also removed from the floor. This process can only be undertaken by an experienced sealer and/or a cleaner who know how to go about it in the manner it should be. This is not easy to do the job and it requires a good know-how and solid experience to back it. And most definitely, a company who engages in this and offers this service is of importance. So a company like Franklean Carpet & Tile Cleaning in Cherrybrook who offers floor sealing, stripping and cleaning as part of their services is best-suited.
Why do people opt for an Emergency Floor cleaning and seek cleaners from the Cherrybrook and Sydney, NSW areas?
It is but known, an emergency is an emergency. It may happen anytime, and you may never be aware of it beforehand. So in such a case, if you are seeking an emergency cleaning because rainwater has gushed in, or there was a broken pipe issue or the vinyl flooring is getting damaged due to a water damage situation then we do offer emergency floor cleaning which is part of our water damage and restoration service. If prompt action is not taken, then it will be a problem sometimes it can cause unspeakable damage of sorts. Wherein it may necessitate an entire floor replacement and all. So, anytime you seek emergency floor cleaners for around vinyl floor cleaning and washing and if they extend their services to in and around the Cherrybrook areas then nothing like it.
What is the standard price for vinyl floor sealing, stripping and cleaning?
An floor seal, or sealing, stripping, or sealer is needed when you notice the flooring has lost its sheen. Once a floor is cleaned, and is followed by a wash, then a floor stripping and sealing is done, then it completes it in all ways. And for this good experience is really required. Not just this, the services cannot cost more, and the price needs to be cost-effective and cheap too. Yes. Price and experience need to be at par and likewise cheap or pocket-friendly is another criteria. So, an experienced washer and cleaner will be able to take care of it all. And, Franklean Carpet & Tile Cleaning in Cherrybrook is good for it.
Vinyl Flooring seal, strip and clean
The vinyl floor cleaning must be done in a specific way. Very mild cleaning materials must be used in such a way, it will not damage the floor. Also, a floor strip and seal process have to be done properly and effectively, that it can be seen.
So any cleaning services, that are undertaken by us, the cleaners know how to go about it. And we know how to do it too.
Don't think twice just get us onboard to take care of the floor strip and seal and clean!
Supposing there is an emergency, want the floor cleaned, a floor strip and seal needs to be done, want a washer and cleaner to clean and wash the flooring at your place in the Cherrybrook areas and want the price to be cheap and reasonable, you can get Franklean Carpet & Tile Cleaning in Cherrybrook to get it done for you. You can reach us on 0411 181 990 or email us at frankleansyd@gmail.com.