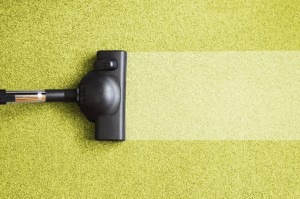 As decorative investments, carpet owners must also own up to their responsibilities in making sure that these pieces get the Inner West cleaning services it deserves. Carpet cleaning SYDNEY INNER WEST services is available to ensure that the quality of the carpet is maintained.
Why You Need Carpet Cleaning Sydney Inner West
Regardless of where you put your carpet or especially if you have your entire home carpeted. Making sure that it's clean is your top priority. As stated, cleaning it maintains and even improves the look and quality of your carpet. The more it is often cleaned; the better maintained it will look like.
Carpets are not only prone to staining, but this is also a household item which is likely to smell. Therefore, Franklean Carpet Cleaning highly recommends not wait for your carpet to smell bad before cleaning it. Remember, the smell will accumulate in time and, like dust and dirt, it will be apparent to the sense which is something you do not want to experience.
So, make sure that your carpet is safe for you and your family. Always let the expert clean it or schedule a thorough cleaning on your carpet.
Types of Inner West Cleaning Services
There are different types of ways to clean a carpet. First, you can do it yourself. With the use of your regular home vacuum, you can clean and remove dirt and dust from your carpet.
However, it is evident that this is not enough. Carpets attract different kinds of dirt and even stains. Therefore, experts highly recommend a specific, thorough cleaning method on your carpet in Inner West 2500.
Other cleaning services use shampoo to clean your carpet. This is considered as the most common method and is also an effective means to remove dirt, dust, and smell.
However, if you are looking for a thorough cleaning process, then Franklean Carpet Cleaning suggests including steam cleaning. Make sure to talk to your cleaners about to ensure that you get the best service.
Choosing the Right Cleaning Provider
It can be complicated and confusing to select cleaners INNER WEST SYDNEY. However, the easiest way to do this to select the company that provides more than just one carpet cleaning to provide you with the best choices that suit your budget.
These companies also offer competitive and realistic pricing for your needs. So, always choose the best price for the best possible service. Lastly, the best company provides prompt service and attention to details.
Have a schedule in mind? Start planning your carpet cleaning with the experts now!
Relevant Services – End of Lease Cleaning Inner West